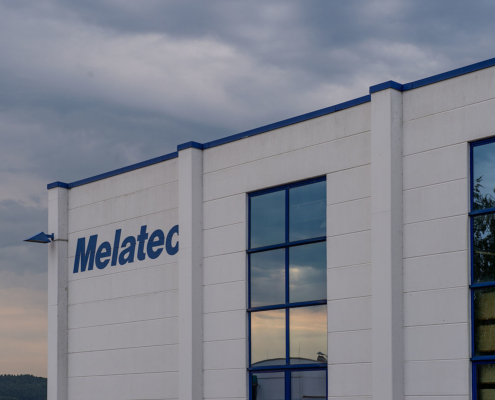 Controlled quality from the beginning.
Melatec is a company of the La-Cour-Group, all of them experts in the field of woodworking and lamination. The extensive programme of this group offers surfaces, flooring material, working table tops, but also complete kitchen- and bathroom furniture.
The Melatec Elemente GmbH was founded in March 1993. On a 20.000 sqm. site in Gleichamberg, the first step of production in a factory of appr. 3.500 sqm. was started in June 1994. A continguous production- and
storage building with appr. 2.500 sqm. on a 13.000 sqm. site was bought in 2006.
The Melatec production programme comprises the processing of highquality CPL- and HPL melamine laminates on different base materials for the production of compound elements, postforming elements and finished products for the furniture industry.